The Ferrari enthusiast is more than well catered for on the book front, but here's something a bit different to the usual coffee table experience. It's an insider's view of dealing in Ferraris, written by classic car dealer John Collins of Talacrest.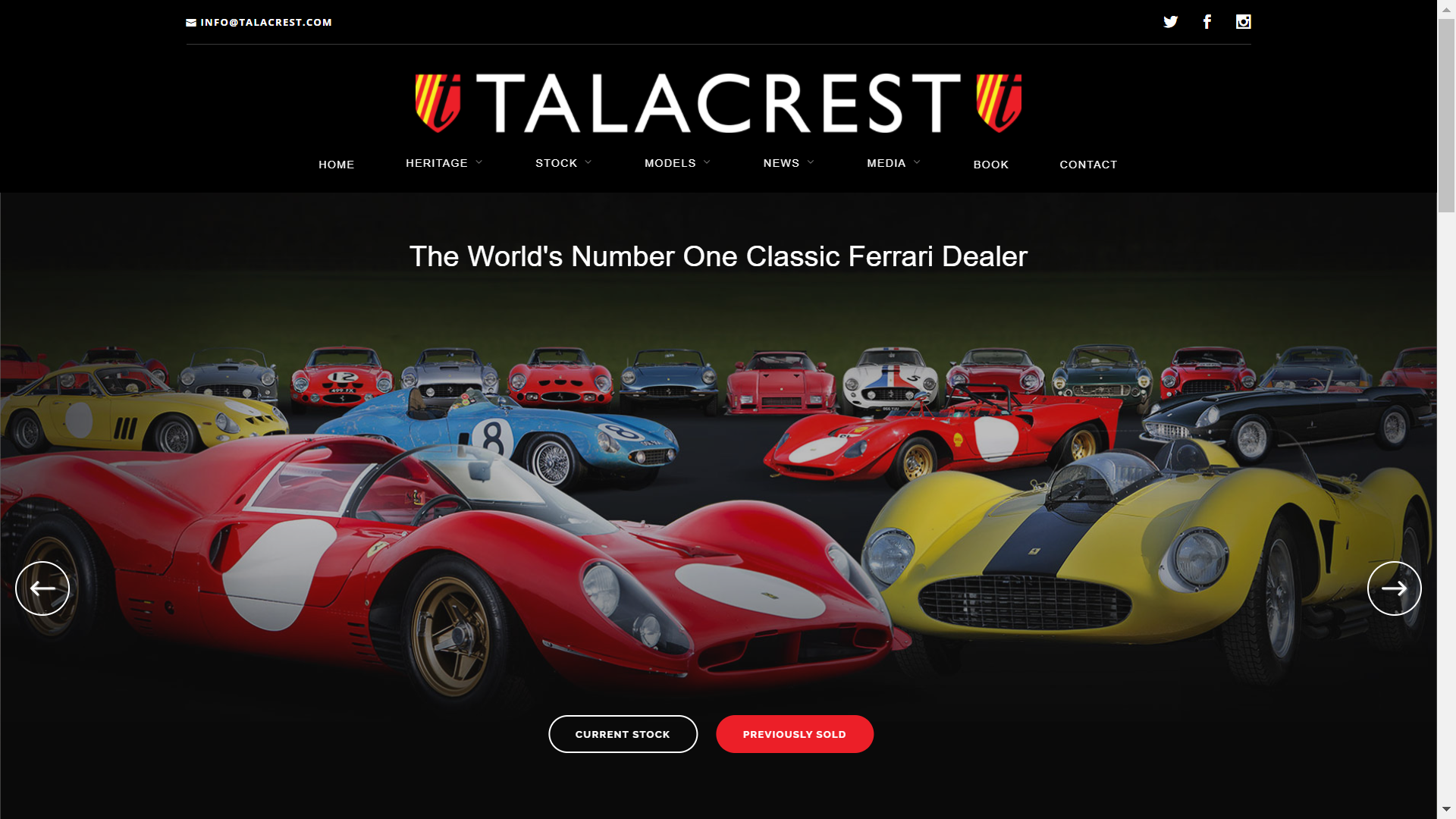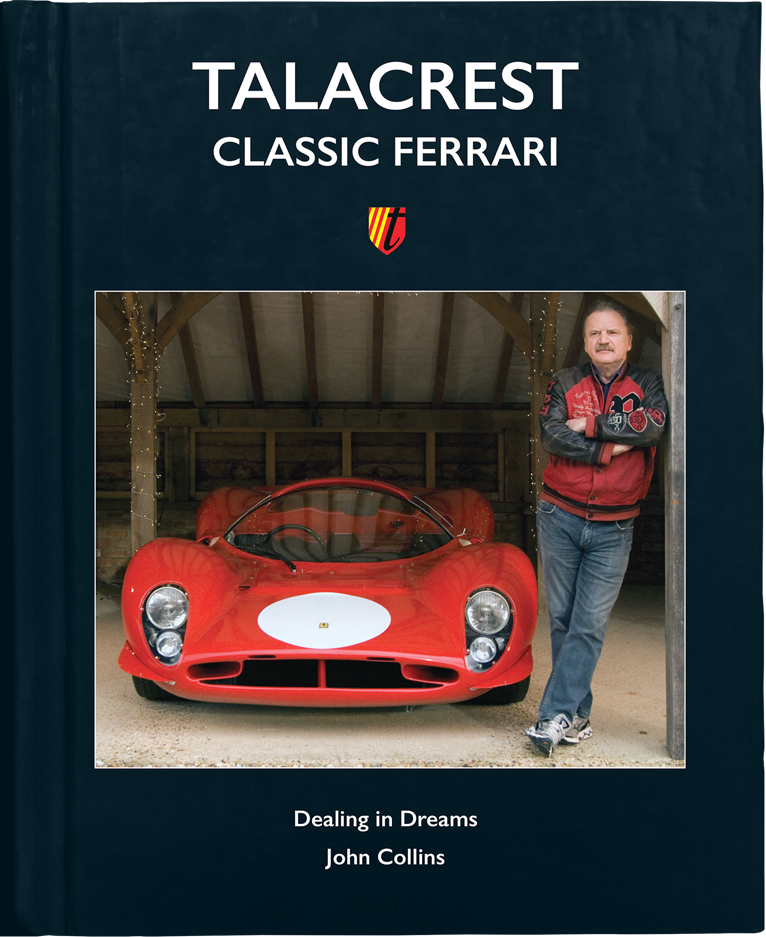 This book could easily be called "The F Word" – not only because of its subject, classic Ferraris, but also because of the candidly fruity language. That reflects perfectly the character of its author, classic car dealer John Collins, who has made waves and a fortune in the classic Ferrari market over the last 30 years. From humble origins (Collins grew up in Glasgow and started his business by borrowing money from local pub mates), he has become a classic car colossus – included, for instance, in the Sunday Times Rich List. Over 30 years, he has bought and sold more than 1600 Ferraris, valued in excess of £1 billion.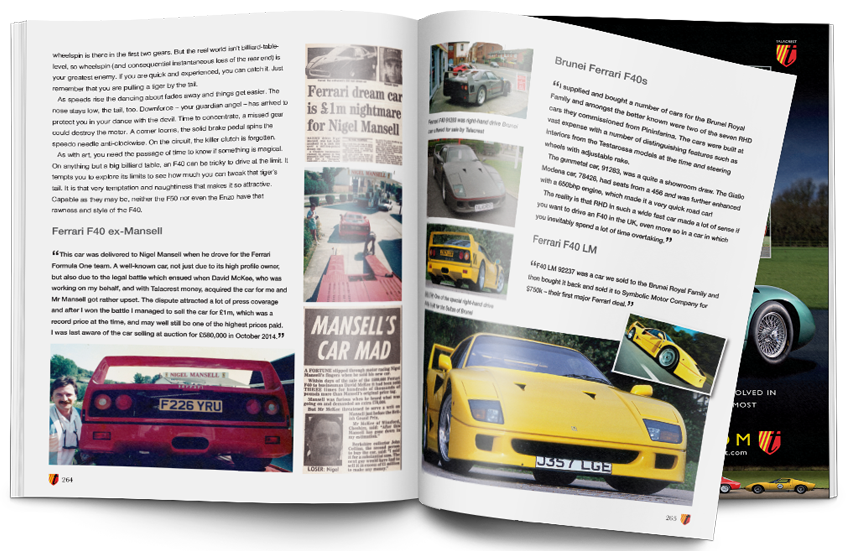 Over 350 beautifully laid out pages, there are fascinating insights into the cars' histories, what they're like to drive and, above all, how the deals were done. On that score, anecdotes abound, such as bidding for a 250 GTO thinking it was at £1 million when in fact it was £10 million. Or the very start of the business, funding the purchase of a 365 Daytona with 'shares'.
Part of the book's appeal is that it's a catalogue of top-end Ferrari cars – and we do mean 'top'. You won't find many mainstream models, but there's loads on the rare stuff.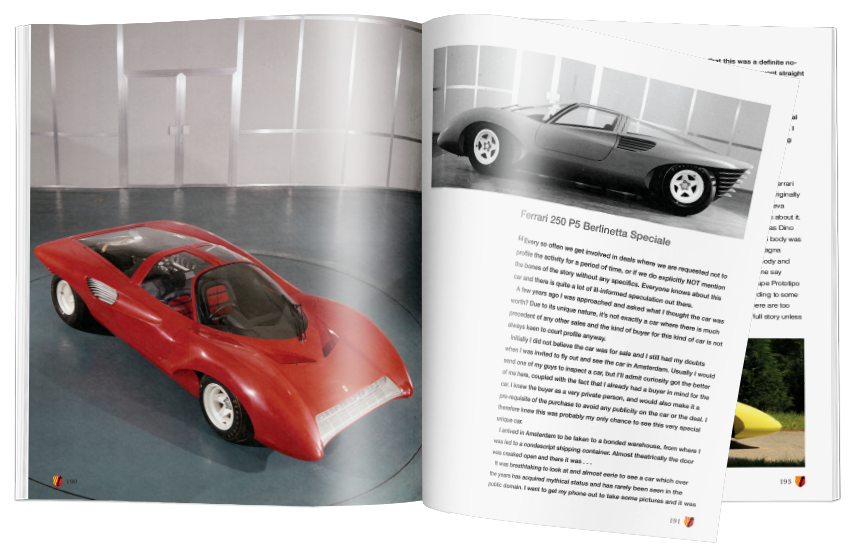 The story of the mythical 250 P5 Berlinetta Speciale is especially fascinating, while racing rarities abound.

The book is prolifically illustrated with vast numbers of images (from Auto Italia and Marcel Massini, among others). All profits are being split between two charities: The Thames Valley Air Ambulance and The Racehorse Sanctuary.