The classic and supercar have become very popular investment options over the last 20 years, particularly as inflation has affected cash investment in many other areas, so alternative investment opportunities in areas such as classic cars, art and wine have seen major growth.
But why invest in a classic or supercar, surely this is a physical asset and something that depreciates in value every year and is difficult to maintain? The evidence, however, would suggest otherwise.
Taking the Ferrari 250 GTO as a prime example, in 2002, a model that had been owned by Sir Stirling Moss sold for $8.5 million, then just 10 years later it was sold for $35 million. In more recent years, other models of this classic have been sold for prices ranging from $38 million to a rumoured $60 million!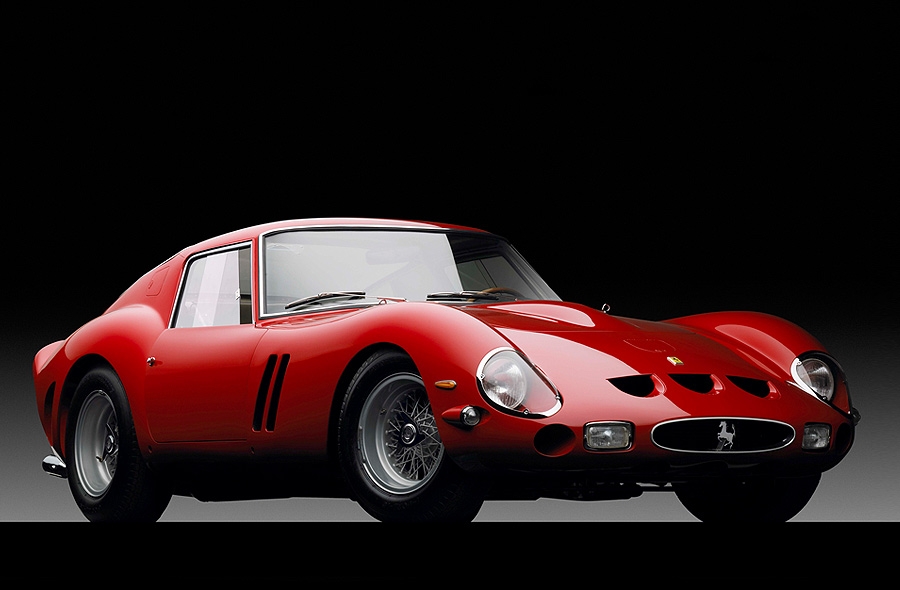 The classic car market tends to run in cycles of 5-6 years, just like any other capital market. The last peak was in 2015, and after a relatively quiet couple of years, the market is on the up once again, so expect some high yields over the next 2-3 years.
Over a 5-year period, classic and collectable cars have seen investment returns in excess of 125%, and over a 10-year span this figure rises to an incredible 400% in investment returns (as quoted by the KFLII). Classic and supercars are clearly well ahead of their investment rivals such as wine, art and jewellery. Over a similar decade, wine had investment returns of 200% (still very good), art 150%, and gold at 100%.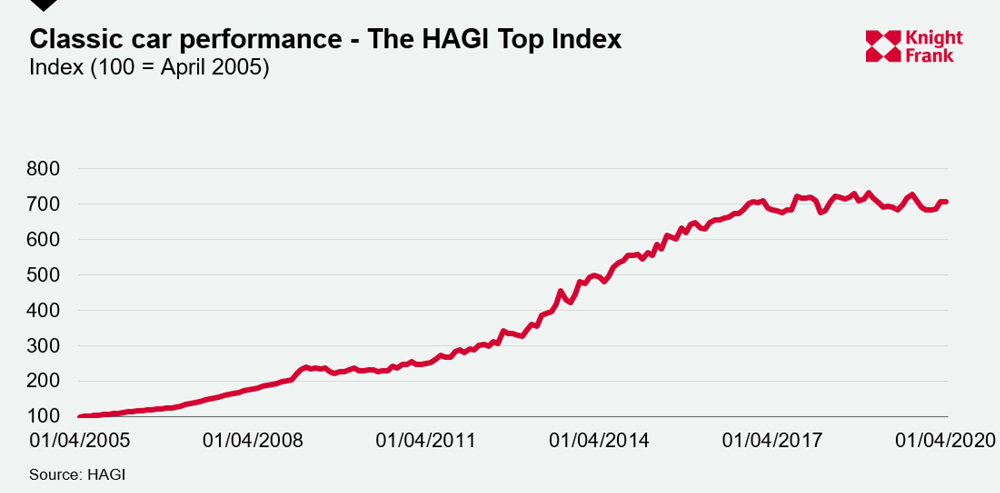 Over the past 5-10 years, classic cars have consistently topped the list of performing luxury assets, leaving the alternative options in their wake. Ferrari, Mercedes-Benz, Porsche, Jaguar, and Aston Martin continue to be the best-selling models at auction in the key collectors' marques.
But just what vehicles are performing well right now in the investment market? Classics from the 80s and 90s are doing very well, particularly those with a low production number. In recent years, vehicles such as the Porsche 944 and the BMW 3 Series E46 – both produced in the 80s and 90s – have seen significant increases in their sales values.
Having the right insurance, storage, and maintaining the mechanical parts are all needed for the value of the vehicle to appreciate, so this needs to be taken into account when investing in a classic car.
What should you look for when trying to identify a classic of the future? A very difficult question but you should certainly be looking for styling, desirability and rarity – together with any significant tech features.
Before investing, we strongly recommend that you get some independent advice about a particular model, its price, investment potential, and do your research on the model in question. Ideally, whether buying or selling, please contact us here at Classic Motors For Sale for expert investment guidance.
You don't have to spend hundreds of thousands now to obtain a potential classic of the future either. Vehicles such as the Toyota MR2, BMW M5, Honda S2000, and the Jaguar XJ are all potential great investments if available for the right price and in good condition.
Above all, enjoy your classic car not just as an appreciating asset but out on the road too.
Nick Aylieff: This email address is being protected from spambots. You need JavaScript enabled to view it.
Owner & CEO, Classic Motors For Sale
+44(0) 2392 160 809 | +66(0) 864 054 536